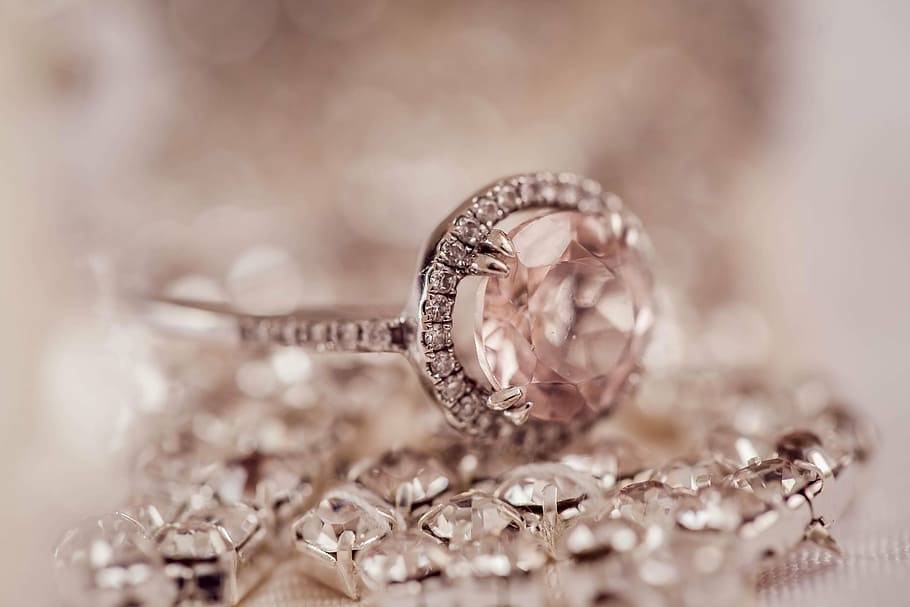 OUR TOP-SELLING MORGANITE ART DECO RINGS
Derived from the 1925 Exposition Internationale des Arts Decoratifs Industriels et Modernes, held in Paris. In the present time, Art Deco jewels are one of the most collectibles in the jewelry market.
Would you love some Art Deco Rings for yourself?
Here is a list of our best-selling Morganite Art Deco Rings:
A floral art deco would be a great addition to your jewelry collection. This Antique Design 1.25 Carat Round Cut Morganite is truly fascinating. Features a flawlessly cut round morganite surrounded by dazzling diamonds that shine brightly, especially when worn. Many believe that Morganite opens wearers to unconditional love. How awesome would it be to have a truly fascinating ring and unconditional love at the same time, wouldn't you agree?
Dainty Leaf Art Deco would also be a great addition not only to your jewelry collection but also perfect for your everyday wear as it would absolutely match any outfit you wear. This 1.25 Carat Round Cut Morganite And Diamond offers a superb chic vibe perfect for those who like to dress up fashionably. Even with just a shirt and pair of jeans, this lovely ring will still absolutely match.

Halo Leaf Art Deco
also deserves a spot on your jewelry box. This unique ring design will perfectly stand out from the crowd. This 1.50 Carat Morganite And Moissanite Vintage Art Deco
Halo Engagement Ring
is truly eye-catching. A perfect piece for those who love to make a fashion statement. This ring design truly earns a spot on your jewelry box, as it would absolutely grab anyone's attention.
For those who love Princesses out there, this one's a perfect piece for you. This 1.75 Carat Round Morganite And Diamond Classic Art Deco highlight an intricate milgrain detailing in the contoured band and around the center stone creating a very classic and sophisticated look to the ring. Vintage rings will certainly never go out of style. As they say, trends come and go but classic designs will never go out of style despite ever-changing fashions.
Last on our list, is this simply gorgeous 1.25 Carat Round Cut Leaf Art Deco Morganite And Diamond promise ring. Adorably detailed with leaf and milgrain design creating a simple yet fancy look. The perfect option for those who love charming and glistening pieces. Despite the simple design, the simple elegance is still remarkable.
So, which one of our Art Deco Rings will be added to your jewelry collection?