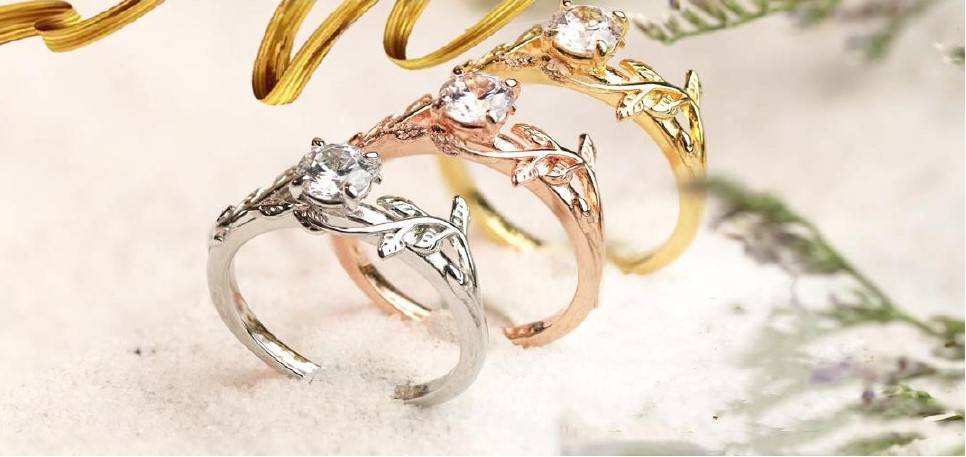 Popular Engagement Ring Styles for every Millennial women out there
Are you a millennial out there looking for a perfect engagement ring for your soulmate? Then you might check out some of our favorite Millennial engagement ring designs that we think will surely make your women fall all over again for you. Millennials, also known as "Generation Y," are a tech-savvy generation who are ambitious, upbeat, and known to be receptive to new ideas.
So, when it comes to picking the perfect engagement ring for your millennial woman, it can be quite challenging. They are known to be unique and persnickety when it comes to jewelry, and as the generation that modernized the concept of jewelry, it is important that every piece of jewelry should be unique yet still have a meaningful tradition behind it.
Whether it be a vintage themed proposal or a boho-inspired proposal, we are here with some of our favorite Millennial engagement rings that will surely put your Millennial woman on cloud nine.
Although Millennials like the concept of modern engagement rings, it is worth noting that they do enjoy a vintage-inspired design in their engagement ring. So, for all the traditional millennial brides out there, this three-stone engagement ring is the perfect modern-meets-traditional statement ring that will undoubtedly make your millennial women stand out from the crowd.
If you are not quite sure what her style is, then a classic solitaire will do the trick. A simple yet classic round brilliant diamond, beautifully set in a prong setting in a plain gold band, can mark your special day as a statement ensemble. If you prefer classic solitaire designs for your engagement ring, our handcrafted simple solitairediamond engagement ring is an excellent choice.
Last but not least, the millennial favorite, nature-inspired design, will be the ideal choice for you. The
natureinspired ring
is a contemporary design that has earthy elements in it. One of our best-selling "leaf and vine"
floralstyle diamond engagement ring
will surely make your millennial women the eye candy in the crowd. Do not miss out on this amazing opportunity as all our rings are handmade by expert artisans with a lot of care and precision and are available at such affordable prices.