Last Minute Holiday Jewelry Gifts for your loved ones
Looking for a last-minute holiday gift? Whether it's a surprise proposal, an anniversary gift, or even a holiday date, we've got you covered. We understand the pressure when it comes to holiday gifts, and we are here with some of our favorite holiday jewelry gifts that will be the perfect ensemble on your special day. Effortlessly bring smiles to the faces of your loved ones this holiday with our artisan jewelry.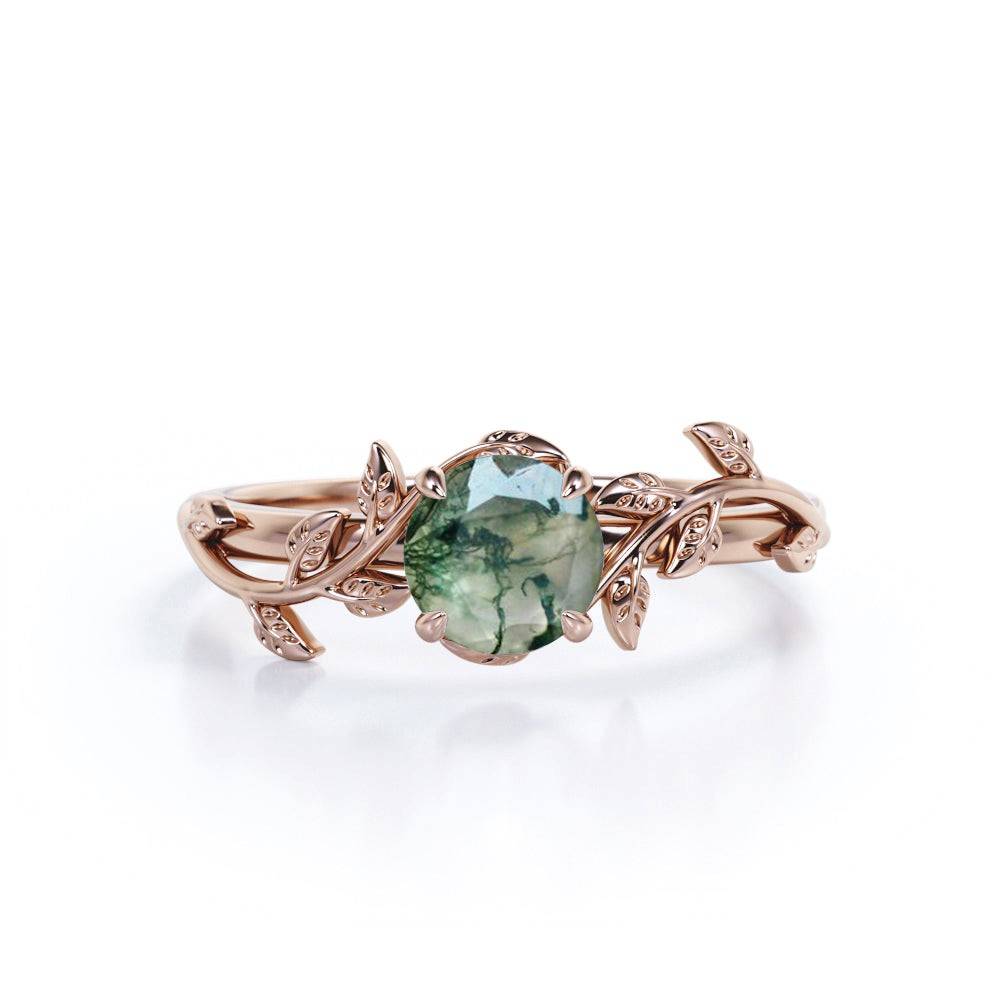 Growing in popularity more than before, gemstone rings are one of the best options to gift this holiday season. With its moss-like inclusions, this nature- engagement ring will be the perfect ring to embellish your special moments.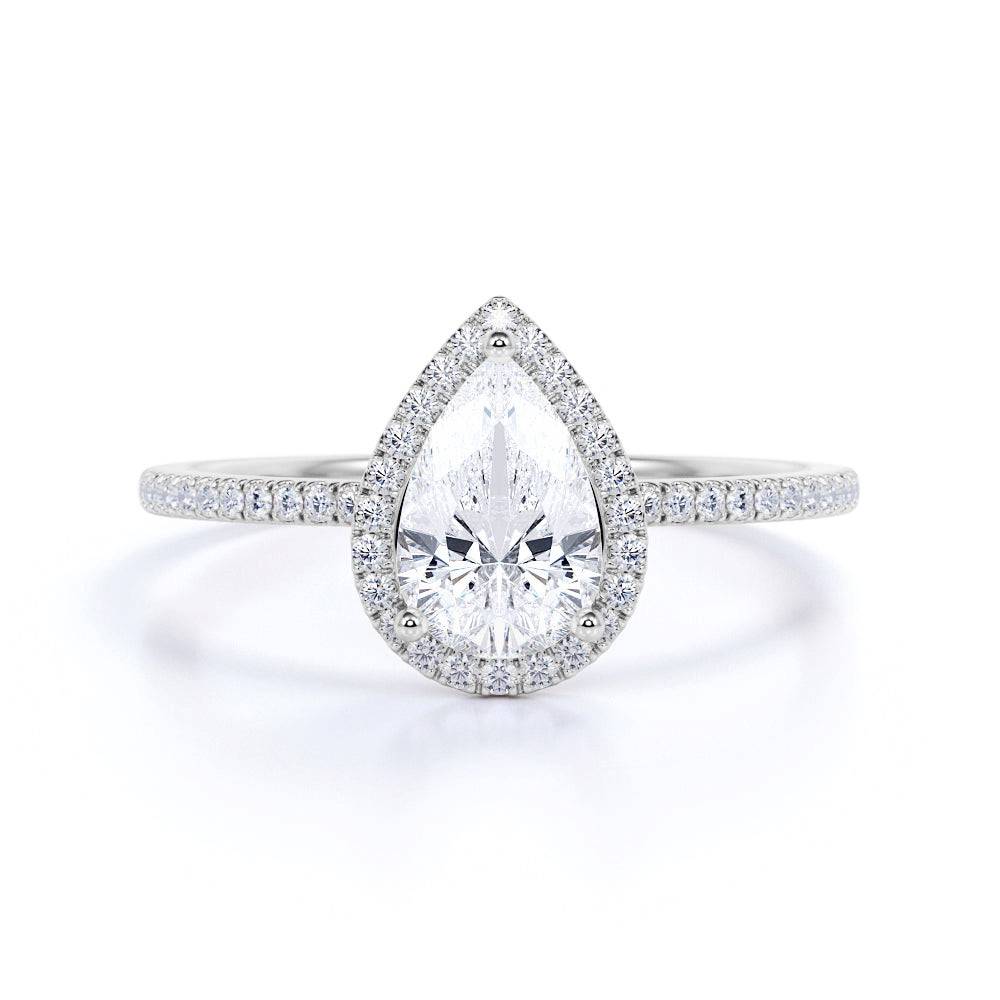 Whether in doubt, always go back to the timeless classics jewelry pieces which will surely last her for a lifetime. This classic Pear Moissanite engagement ring will surely do the trick for you this holiday season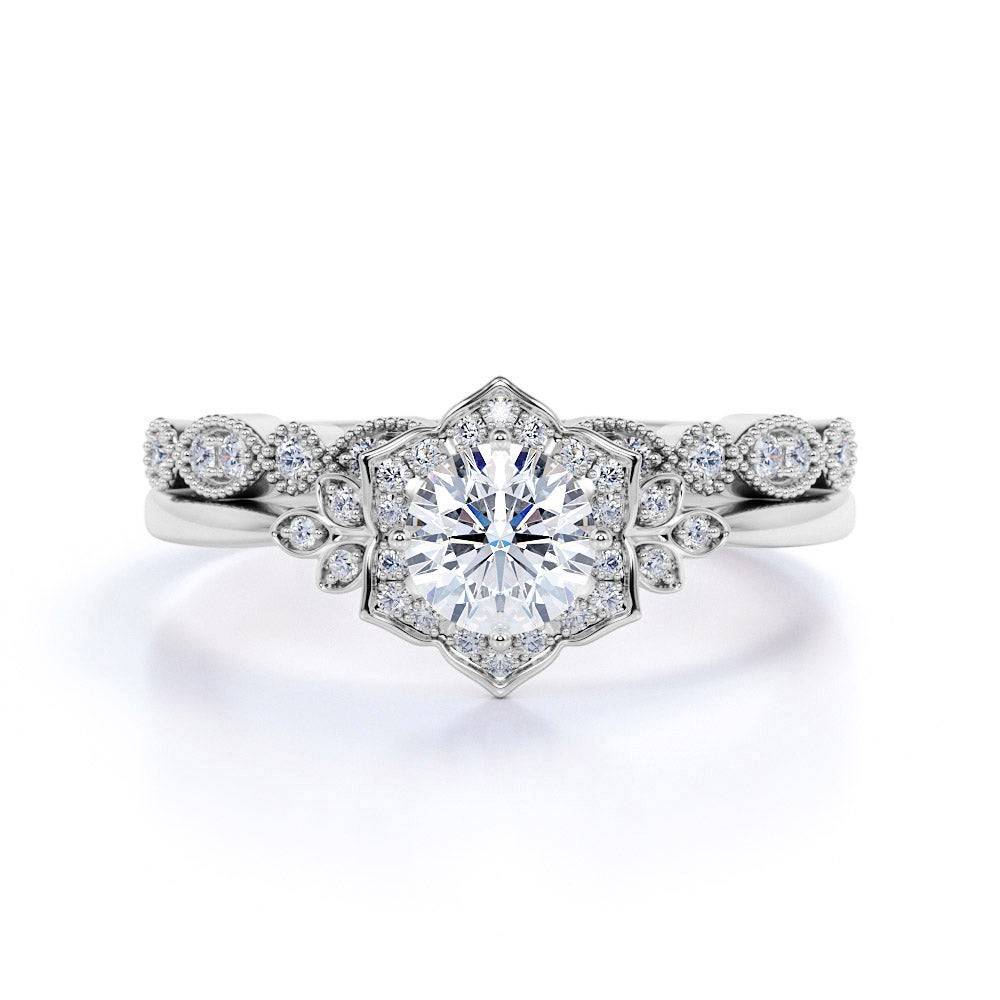 Effortless Vintage jewelry
Last but not the least, for all the traditional jewelry lovers, spark your nostalgia with our vintage-inspired rings, which will surely make you the eye candy of the crowd.
Here are some of our favorite holiday jewelry finds that will surely put her on cloud nine:
For all our classic and minimalist jewelry lovers, these
solitairestud earrings
are the ones for you. A piece of jewelry that will never go out of fashion and that can always make you stand out from the crowd, these brilliant round diamond stud earrings are meticulously handcrafted by our in-house artisans with a lot of care and precision to last you a lifetime.
To make your holiday sparkle, gift this
HeartRainbow Opal and Diamond Pendant Necklace
to your special someone. Make it memorable and unique with this heart-shaped Opal so that she will cherish it for a lifetime. The 1 carat heart-shaped opal is secured in a three-prong setting by our lapidary experts, and the triad diamonds are perfectly complemented for extra sparkle and shine.
Finally, a piece of vintage jewelry is always a special piece of jewelry, and it will surely make your partner fall all over herself for you. This floralinspired vintage-inspired engagement ring exhibits a glistening round cut blue sapphire in a button-prong setting, and the sparkling diamonds are perfectly complemented in the floral petals and the filigree bands. It will be the perfect addition to your vintage jewelry collection.